Vein @ A Very Twisted Christmas
Edge of Insanity, VeiN, and From Then On!
Metal Night at Six Springs Tavern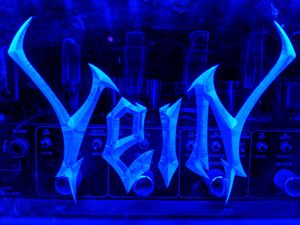 Concerts
Previous events
VeiN cut its teeth playing this bar many years ago! And we are happy to announce that they have agreed to allow us back in for one more show! So we can't wait to show you how much we have matured since then...LOL ok i'm totally laughing my ass off, cause if anything....well nevermind... Regardless, come out and enjoy cheap beers and cheap shots and let us provide the metal music to enjoy those drinks with banging your head!
VeiN will be at Reno's! Our 1st time back since before Covid ruined our fun playing shows! Tickets are $10 at the door! More info to come as we iron out the details!
Thunder Rogue Local Show presents VeiN with Vivid and Vulger, TowerHigh, and Non-Conformity. Join us for a metal evening at Amplified Live, formally known as the Gas Monkey Bar & Grill.
GA(All Ages) $15, VIP Balcony $20 or VIP Table(seats 4) $92
Philip Anselmo and the Illegals with special guest Within Chaos and VeiN Get tickets at the door or online at Gas Monkey Bar & Grill website!
Tickets $35+
VeiN will be on the Metalup Moshpit! More details soon!
American Dreamz Presents, VeiN, Cortez, Project Rogue, Santa Martem, and LIfe Undone at the Zone Bar and Grill in Abilene!!! Tickets available at the door for $5
Torch Entertainment presents Kirra and The Other LA With special guests Perceived VeiN
Live Saturday September 25 2021 at Six Springs Tavern All ages welcome $12 advanced tickets available through bands, reach out via email or facebook http://facebook.com/veinmusic Additional fee for patrons under 21 may be added under 21 must be accompanied by parent or guardian Doors 630pm music at 7pm Six springs Tavern 174 N Plano Rd Richardson Tx 75081
Event by Deep Dallas Radio Online with Facebook Live Public · Anyone on or off Facebook Join us as we catch up with VeiN ahead of the release of new music & show announcements
Watch live at https://www.facebook.com/DeepDallasRadio/
VeiN's EP release party! First Blood!
Listening party hosted by DJ copperhead! Karaoke and games and other craziness plus hear VeiN's new EP, First Blood before anyone else!
VeiN, Innrcor, and Raid $10 at the door!
Project Rogue, Dreamkeeper, Vivid Vulgar, VeiN, Novakain All ages! $20